About Us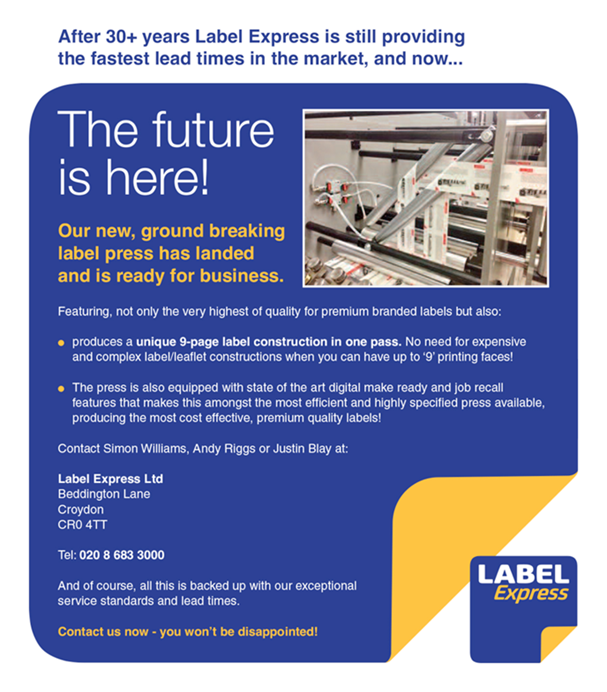 Label Express – Investment 750K+
As our name implies we are specifically structured and organised to offer speed of turnaround
That quickness to respond is ingrained throughout the business and can be demonstrated from the quickness in answering the phones to getting back with RFQs or information requests.
A new press has just been installed! with a specification unique to the UK and we have agreed to be a reference site for the manufacturer.
Label Express – Established 1984

Our USP is providing EXCEPTIONAL SERVICE! Our whole business ethos is about being able to supply extremely quick product, flexibility and being 100% customer focused
Our new press will provide the latest technology in label printing for the highest quality and most efficient production
We produce high quality labels in 8 colours with foil and silk screen capability
Our high profile customer base includes major retailers and Brand owners
At our Croydon plant we have full in-house production facilities including, studio, repro, print and finishing
Operating with Grade A, BRC certification, ISO 9001 and ISO 14001
And…………..a 'can do' attitude to ensure we meet and exceed customer expectations!